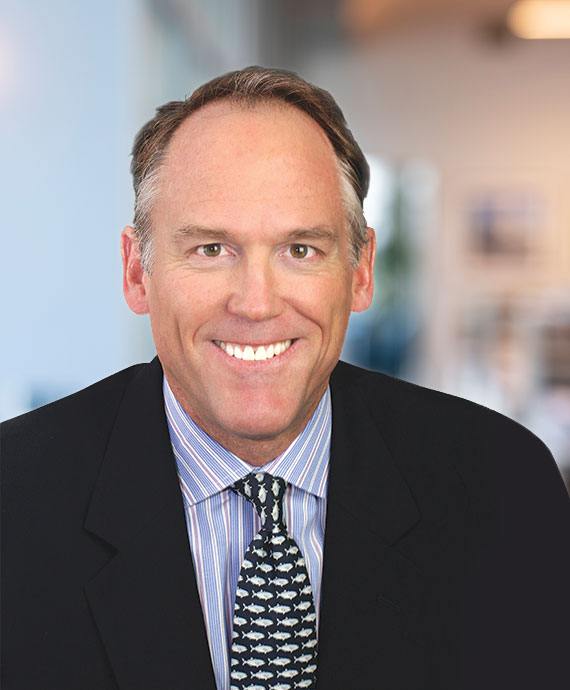 David C. Rupert
Vice Chairman
Mr. Rupert is Vice Chairman of Griffin Capital Company, LLC.
CAREER SUMMARY
With over 35 years of commercial real estate and finance experience, Mr. Rupert's career includes over $12 billion of transaction volume on four continents. Mr. Rupert served as the President of Griffin Capital from 2010 until June 2022 and served as Chief Operating Officer of Griffin Capital from 2000-2008. Mr. Rupert's career began in the early 1980s when he worked for Chemical Bank (now JP Morgan) in the credit analysis, loan workout and commercial lending areas, and continued at investment banking firm Salomon Brothers (now Citi), where for a decade he was a senior member of the real estate finance department, working in various capacities providing advice and raising debt and equity capital for leading public and private real estate institutions and entrepreneurs; his final responsibilities included heading the firm's REIT underwriting effort.
For over 23 years, Mr. Rupert served on the Real Estate Advisory Committee of the Cornell University endowment fund; from 2011 until mid-June 2019 when Mr. Rupert rotated off the Committee, he served as Co-Chairman of that group.
Mr. Rupert is a founding board member of the master's program in real estate at Cornell and has served as a guest lecturer in graduate-level courses and as a student mentor for over 25 years. He currently serves as president and member of the Board of the 2,300-member Cornell Real Estate Council. Mr. Rupert is also president of the Harvard Business School Real Estate Alumni Group.
In October 2020 Mr. Rupert was appointed to the Corporate Financing Committee of FINRA, the securities industry regulatory organization; in that role, Mr. Rupert will represent the interests of the REIT and direct private placement industries in regulatory matters.
EDUCATION
MBA, Harvard Business School
BA, Cornell University