GRIFFIN CAPITAL CAREERS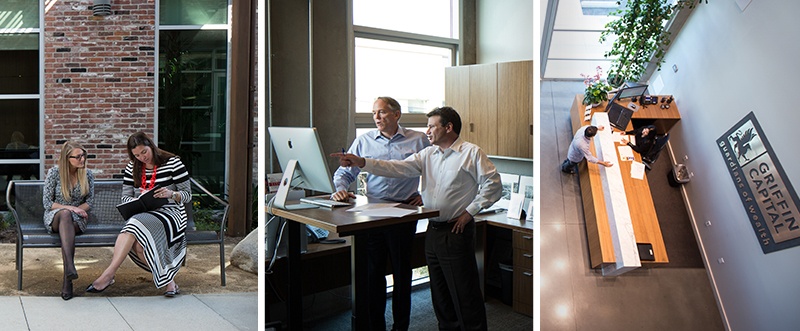 Griffin Capital Company, LLC ("Griffin Capital") is a privately held company specializing in the acquisition, financing and management of institutional-quality property and innovative investment products.
Our employees are a key part of fulfilling our mission. As such, we seek to attract and retain the 'best and the brightest' team members. We offer a fast-paced, collaborative work environment, designed to challenge employees to deliver their best every day. Our pay is competitive, and our benefits package is robust.
To learn more about Griffin Capital and our business activities, please explore the rest of our website.
How to apply:
For consideration, please click on the link to current job postings here and below, and complete the application process as directed. We will use the information on your application form to determine if you meet the minimum qualifications for the job. Unsolicited applications or resumes will not be considered candidates and may not receive a response. Position openings change and interested candidates are encouraged to revisit available positions for future Griffin Capital opportunities.
Griffin Capital Open Positions.
Griffin Capital is an Equal Opportunity Employer.